VIP Inspired (LAST DAILY FEATURE)
Ardy K. "05 7th Gen. Honda Civic"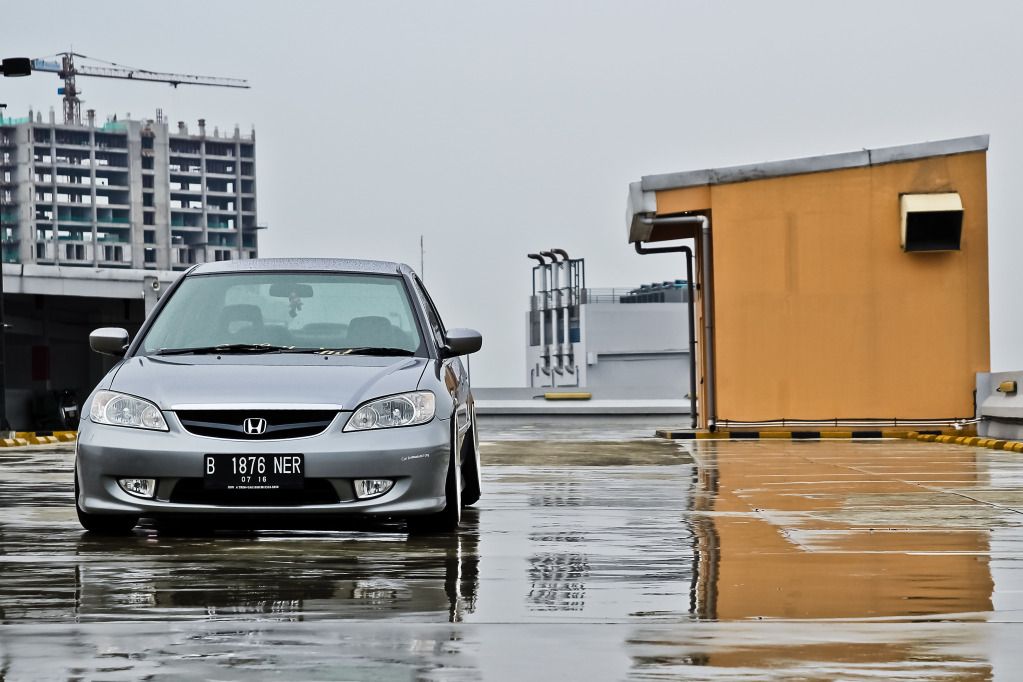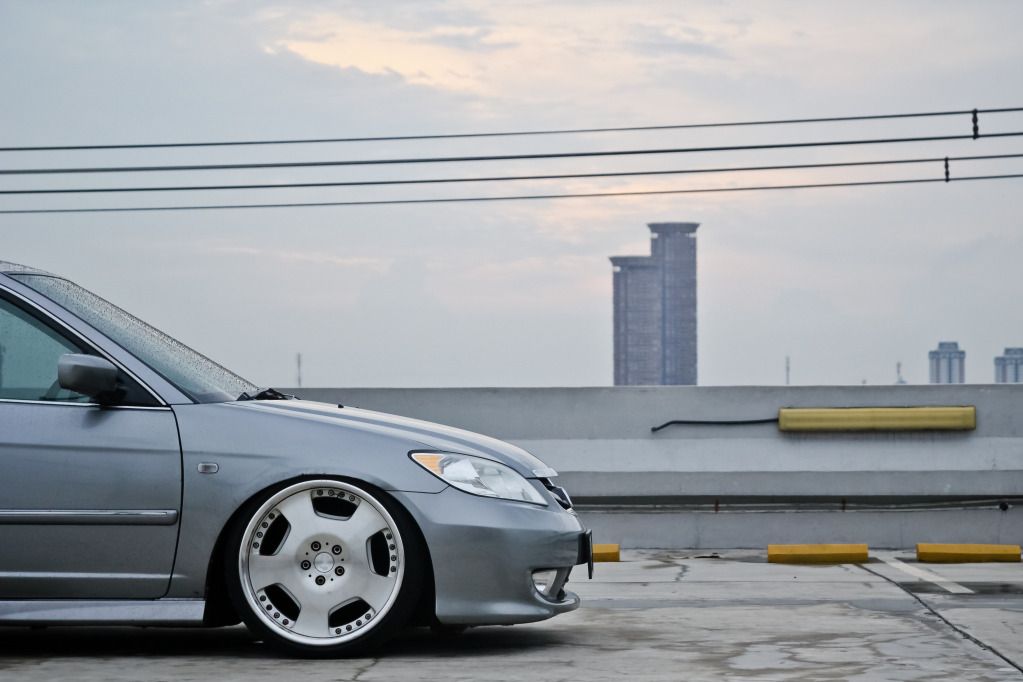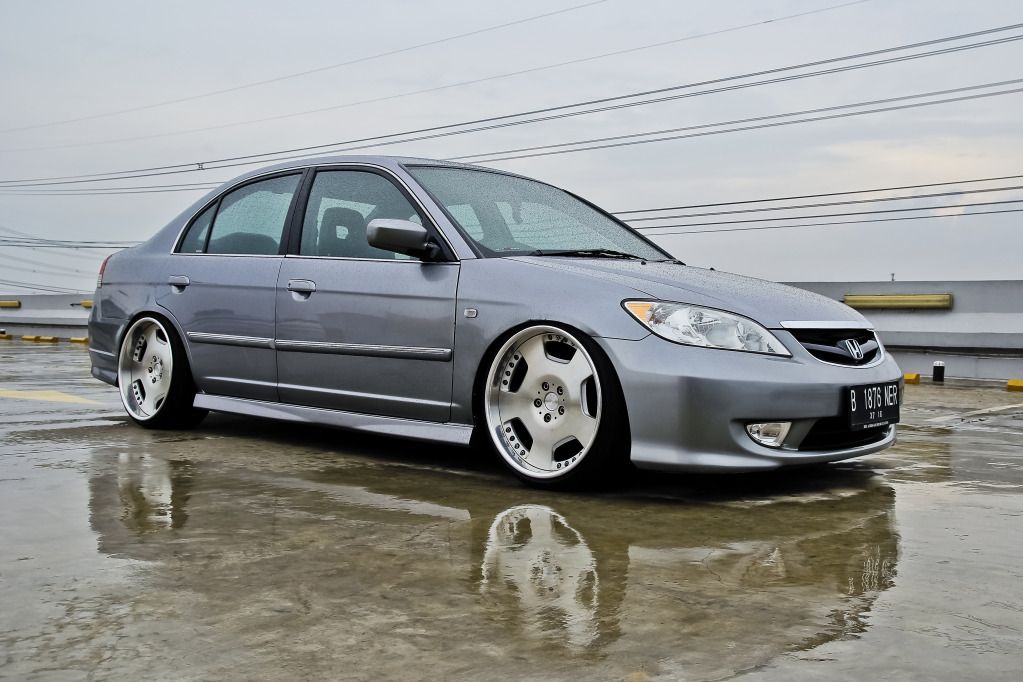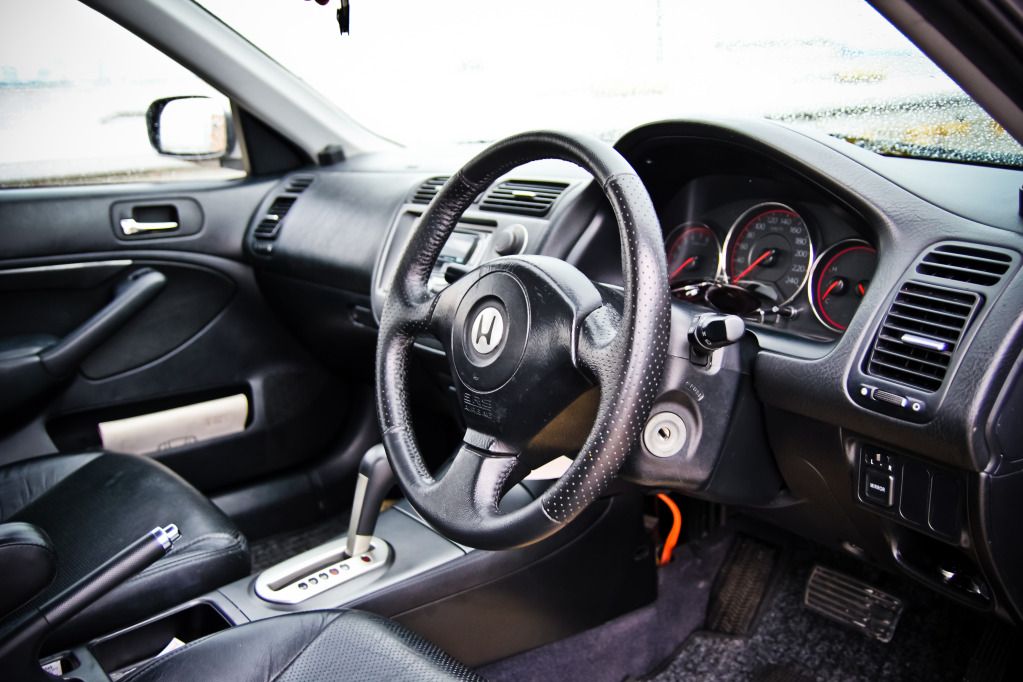 Some of you may or not know that TODAY July 13th is our

last Daily Feature.

But don't worry we got plenty of more to come just as Weekly Features now. So the

GripSet

crew had to end it the right way with Ardy's Honda Sedan. When two worlds collide the aftermath is usually something magical. Everyone has an idea of what they want their ride to be, or their next ride to look like. The molds to separate us from one another take shape sometimes before we know it. Just glancing or upon first look at this next heavy hitter ( I use that loosely ), it's apparent his inspiration. VIP, and not being a true RWD Luxury sedan, Adhen brings us this lovely crafted VIP Style Civic. Great styling Cue's, color, stance and overall package just earned it's spot for a feature. The hard way. I personally think it's a swift @$$ ride! So I'll shut-up now, and let you all read and view for yourselves.
Starting July 16th. Weekly Features
© GripSet Last Daily Feature.
What motivated you?
I

m Adhen from Indonesia, what motivates me to build this car is that I really love this 7th gen civic model. People in my country are racing minded when it comes to Hondas. That gave me the idea of making this model into some VIP inspired car. That's why I choose this Leonhardiritt Ritter - disk model in
19's. They
always look good, making a car look elegant and clean at the same time. The hondas in my country are equipped than USDM and JDM version, for instance there are no OEM sunroofs on Hondas in Indonesia, and that it really motivated me to upgrade and install all the optional parts that come factory on USDM or even JDM 7th Gens.

Another reason why love this model is those beautiful eyes LOL. The headlamps are really beautiful to me. The entire body is simple, not the overly sophisticated futuristic look. The entire body outside into the interior are a bit too simple but it gives that cozy feeling......haha Basically I love everything about this car.....last but not least the fuel efficiency is awesome, LOL!
lots of story with this car from love, live, to lowlife..
I got my first local magazine shoot with this car, my first local web feature.....bottom line is, this car makes put me on the map in my country with the stance scene :D
the rims are Leonhardiritt ritter 19 9 et24 - 10 et34

tires 215/35 all around

OEM S2000 steering wheel

custom shocks and suspension

Recaro LX

OEM rear Honda access side marker

K&N replacement air filter
Future plans?
OEM honda sunroofs

nardi 350mm steering wheel with quick release

fujitsubo exhaust system or remus future design tail pipe

a lil bit of in car entertainment to spoiled the ears LOL

OEM cluster with MPH mileage (the mileage in my country are KM/h)

front lip

honda civic RS front grill

a couple of honda access 7th gen honda civic accessories

if its possible maybe going more low with a set of leonhardiritt ritter 18 8.5-10 with deeper disk